New innovative lidless paperboard cup
Lidloc is a one-piece construction that removes the need for a separate plastic lid in a paperboard cup.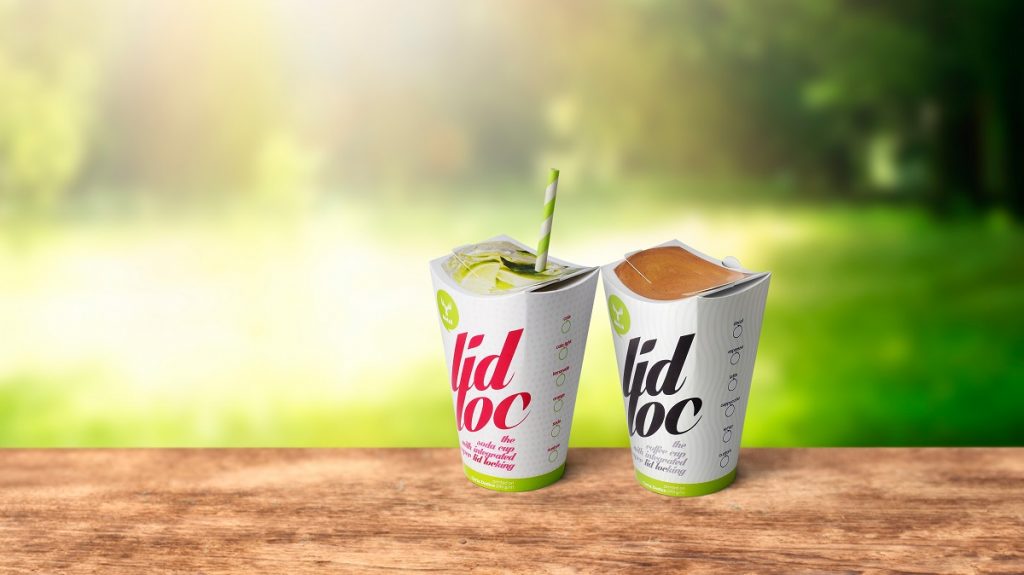 How it works in practise
It is easy to fold and assemble with a secure lid-locking design. The integrated lid is spill-proof and offers extra branding power as it can be printed as one piece with the rest of the cup. The lid also contains an integrated sipping mechanism for hot beverages as well as being ideal for cold drinks with a straw.
Economic opportunities and broader social significance
The solution responds to the resource scarcity, conscious consumption as well as urbanisation megatrends. As the design completely removes the need for a separate plastic lid, it will re-invent how paperboard cups are produced, consumed and recycled.
Further information